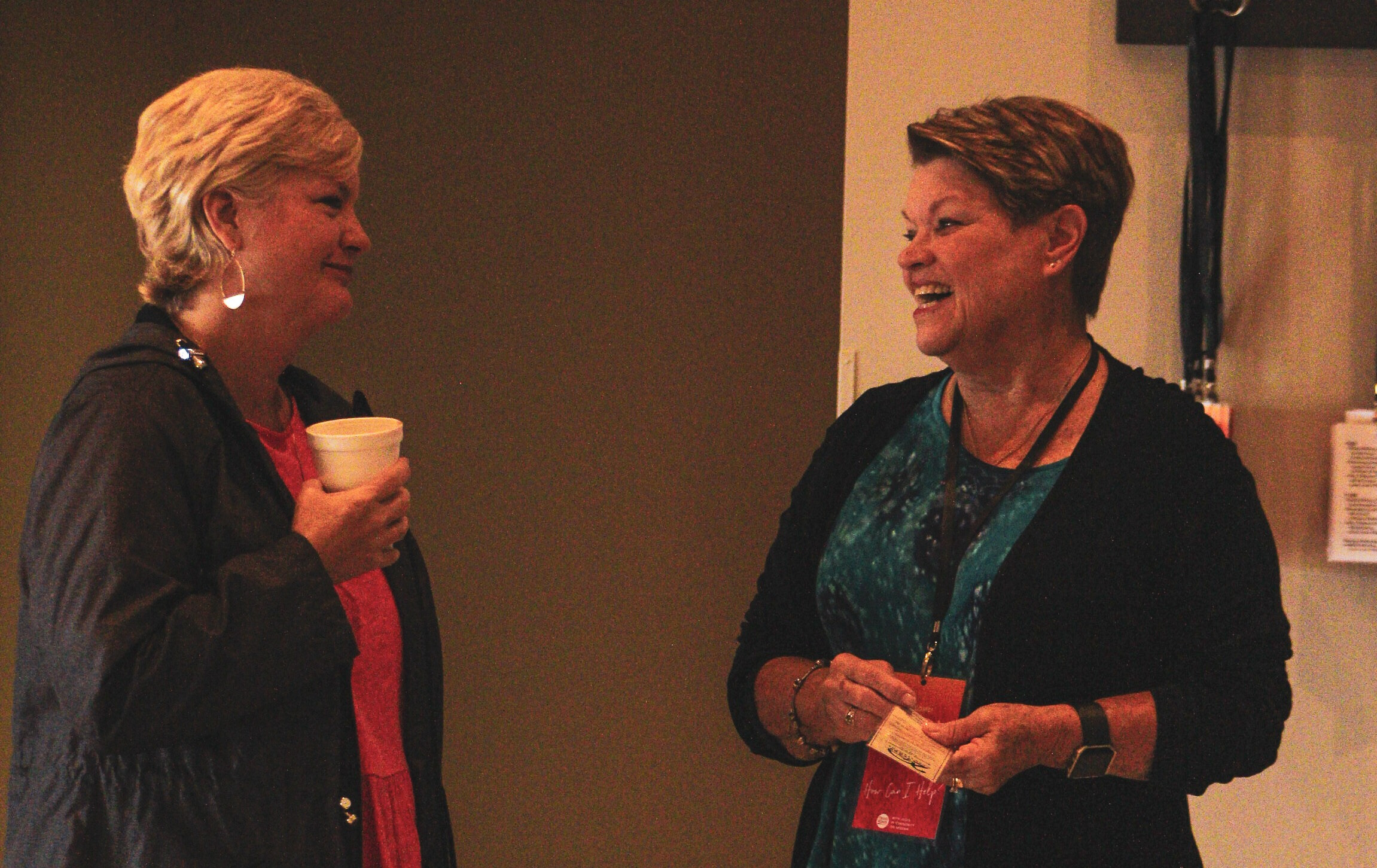 Crossroads Women's Ministry exists to meet the spiritual, physical, and emotional needs of women at Crossroads and the community. This ministry is designed to encourage women to grow in their faith (WITH Jesus), to develop and strengthen friendships with other women (IN community) and to provide opportunities to serve our church and reach out to our community for Christ (ON mission). Believing that all ages of women have something to offer each other, we encourage and promote intergenerational interaction and sharing. Here are some of the upcoming events the women's ministry has this fall.
---
Wednesday Bible Study
September 6 - December 6
Morning Class - 9:30-11:30 AM
Evening Class - 6:30-7:30 PM
Crossroads Women's Ministry invites women of all ages to join a Bible study this fall. There are two opportunities each week:
Wednesday mornings at 9:30 in the Lower Auditorium and Wednesday evenings at 6:30 in the Lobby Classroom. Both groups offer childcare (and children's programming on Wednesday evenings). On September 6, we will begin the study, "Luke: Gut-Level Compassion" by Lisa Harper. The great news woven throughout the Gospel of Luke is that perfection is not a prerequisite for a deep and personal relationship with Jesus. In fact, this riveting account reveals that Jesus is especially fond of ragamuffins in need of a safe place to lean in and linger. Bible study guidebooks are $15. You can sign-up for this class by filling out this
FORM
and selecting Women's Bible Study and choosing the morning or the evening class. You can pick up and pay for your copy at our Fall Kick-Off on August 30 or at the first meeting on September 6. We encourage all who need this assurance to join us for this study that will run through October 25.
Fall In With Friends
September 29 at 6:30 PM
With the first whispers of cool weather and pumpkin spice approaching, we encourage all the women of Crossroads to come to the first event of the season for Women's Ministry. "Fall In With Friends" will take place on Friday, September 29 in the Student Ministry Room at 6:30 p.m. Each woman is encouraged to bring finger foods, both sweet and savory to share. The Women's Ministry Board will provide the drinks and together we'll create the fun! No need to sign up - just show up and bring a friend with you! Because FRIENDSHIP will be our focus, we would like for any of you who are so inclined to think of a short, personal story of a friendship that has been special to you that you would be willing to share! It can be funny or serious, silly or sentimental! We will also have a Women's Ministry Yearbook ready, which will outline all the events and opportunities that will be offered in 2023-2024. So mark your calendars NOW and plan to join us for this special evening.
---