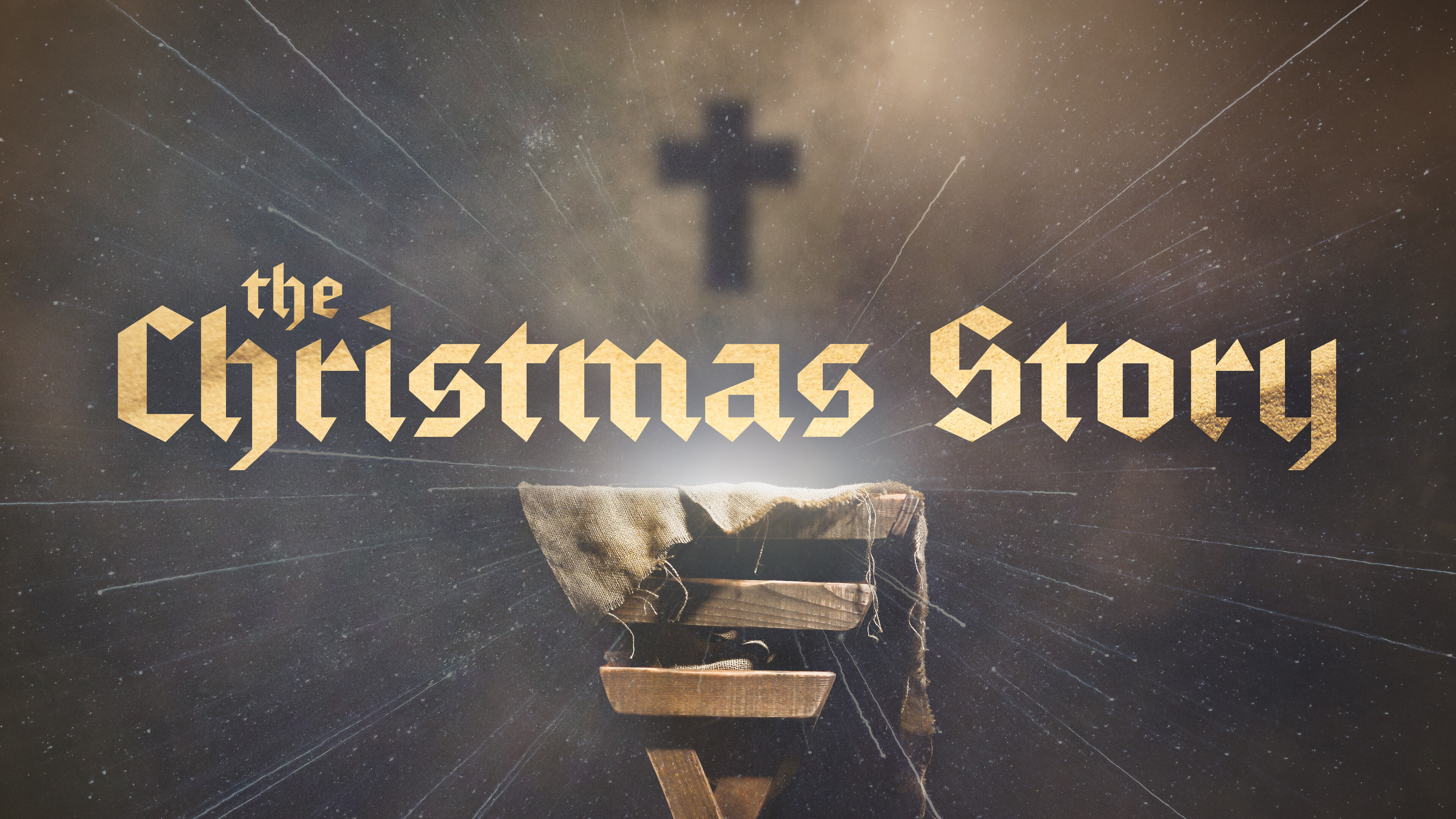 Christmas time has arrived at Crossroads once again and we have a fun-filled month of special events to celebrate the season.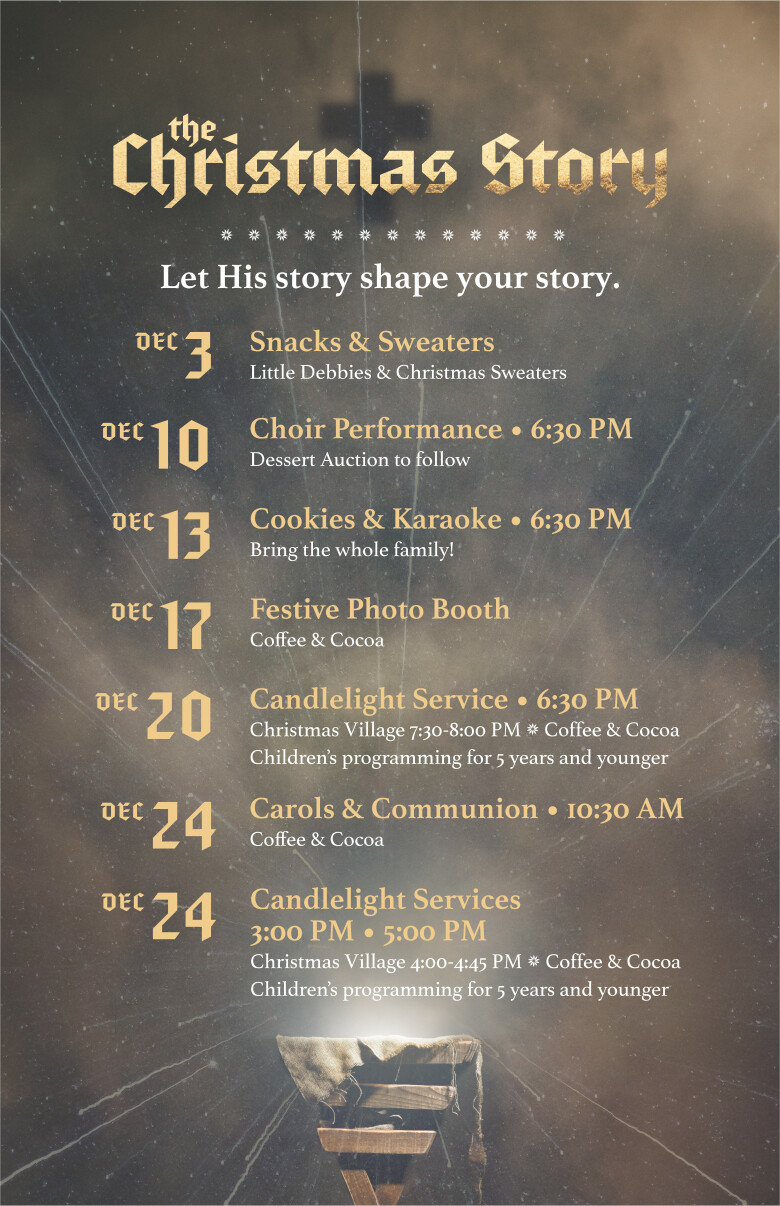 DECEMBER 3 - Snacks & Sweaters
To kick off the Christmas season on Sunday, December 3 during, our 9:30 & 11:00 worship services we will be kicking off the season with Little Debbie Christmas Tree Cakes and we hope everyone will show up in their favorite Christmas Sweater.
DECEMBER 10 - Choir Performance & Dessert Auction
On Sunday, December 10 we will continue our Christmas festivities with our annual Choir Performance and Student Ministry Dessert Auction. During the 9:30 & 11:00 morning services, the Student Ministry will have tasty treats available for purchase and our Adult choir will be singing a special to preview their performance that evening.
At 6:30 PM, our Adult and Kid's Choir will present "Glory!" a program of inspiring and energetic songs that celebrates the birth of our Savior, who came to redeem us. The Student Ministry Dessert Auction will follow the Choir performance with lots of sweets, snacks, and tasty treats that will be available for you to bid on. Proceeds from the auction go to support our teens attending the Tennessee Christian Teen Convention in January.
DECEMBER 13 - Cookies & Karaoke
We will have a fun family-friendly evening of Cookie Decorating on Wednesday, December 13 at 6:30 PM. Everyone is invited to come out to decorate cookies, listen to Christmas music, and enjoy some fun Christmas games.
DECEMBER 17 - Photo Booth & Cocoa
On Sunday, December 17 we will be getting ready for Christmas by having hot cocoa available during our morning worship services at 9:30 & 11:00 AM as well as having a Christmas backdrop photo-booth set up for everyone to take a Christmas picture.
DECEMBER 24 - Carols & Communion
We will have a special Sunday Morning worship service on Sunday, December 24. We will have one Carols and Communion service at 10:30 AM. This special morning will feature the singing and history of Christmas carols, and a special time of communion together. Enjoy some of that cocoa that morning and take a family photo in front of the Christmas backdrop
CANDLELIGHT SERVICES
Crossroads will be offering three candlelight Christmas Eve services. The first will be on Wednesday, December 20 at 6:30 PM. Following the service, from 7:30-8:00 PM, there will be a special Christmas Village outside where you will find hot cocoa, coffee, a barrel train, the Christmas backdrop for a family photo, and more to enjoy. We hope you enjoy this time of fellowship with friends and family. On Sunday, December 24 at 3:00 & 5:00 PM, we will have two additional opportunities to attend the Christmas Eve Service. The Christmas Village will be open to spend time with family and friends from 4:00-4:45 PM.
A note for families, during the Candlelight services, a special children's programming will be available for kids 5 years old and younger Nursery (birth - 2 years) will also be available, and our early childhood programming (2 - 5 years) during all three services. Children are also welcome to sit with families if you prefer.
We hope to see you at Crossroads this Christmas as we experience The Christmas Story and see how it shapes all of our stories.
---