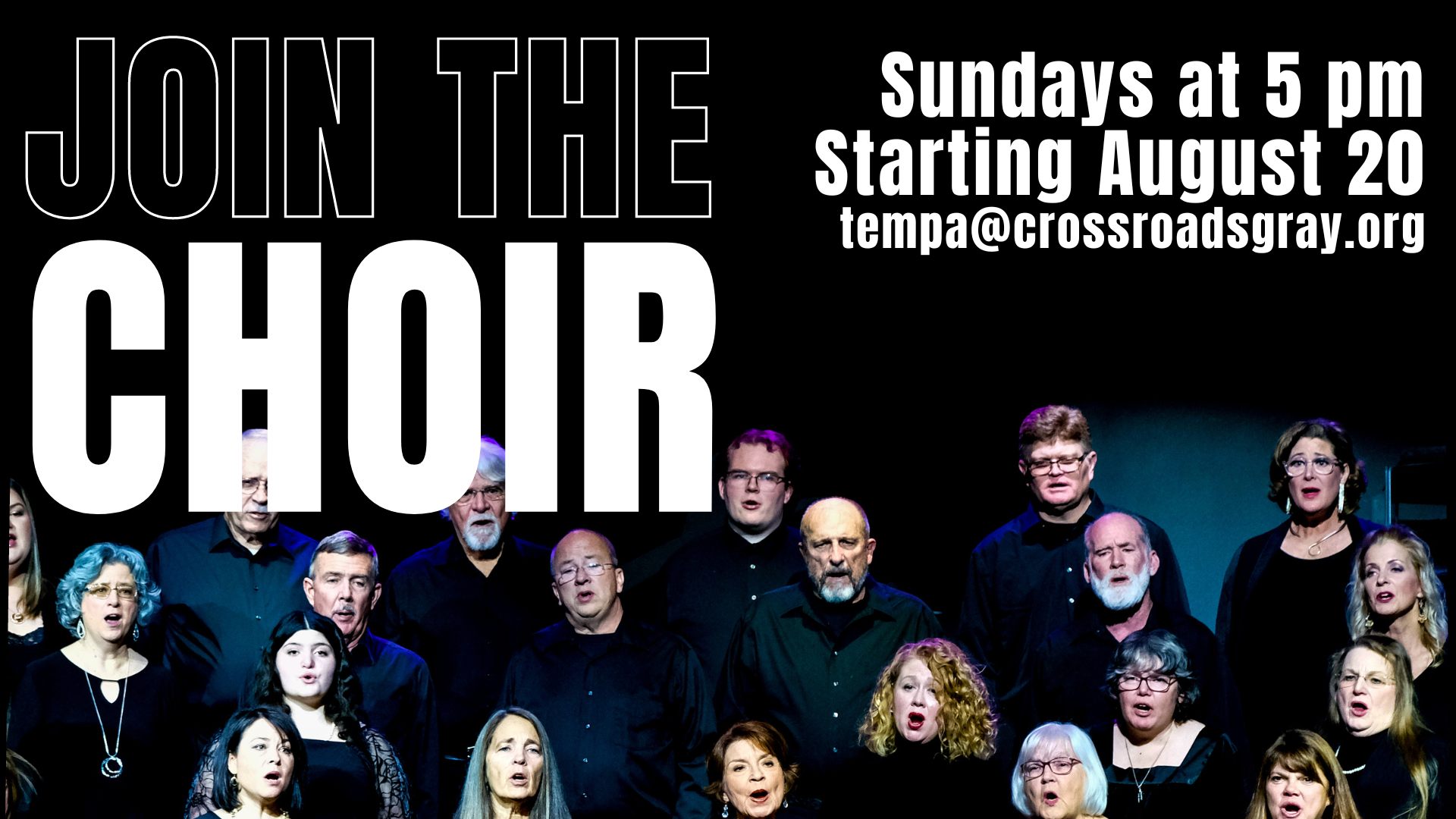 God equips each one of us with gifts, talents, passions, and abilities to use in different areas of ministry. He also gives each of us a story to tell.
If your passion is to tell your story of His love through music, the Choir at Crossroads may be the place for you! Just like any other venture in life that is worthwhile, the choir takes time, work, and commitment! But a wonderful by-product of this effort is worship, friendship, and fun!
The choir meets Sundays at 5:00 pm in the Lower Auditorium beginning August 20. Anyone who is interested in participating is invited to show up this evening!
If you have questions or need more information, please feel free to call Tempa at 477-2229, ext. 14, or 676-5870.
---