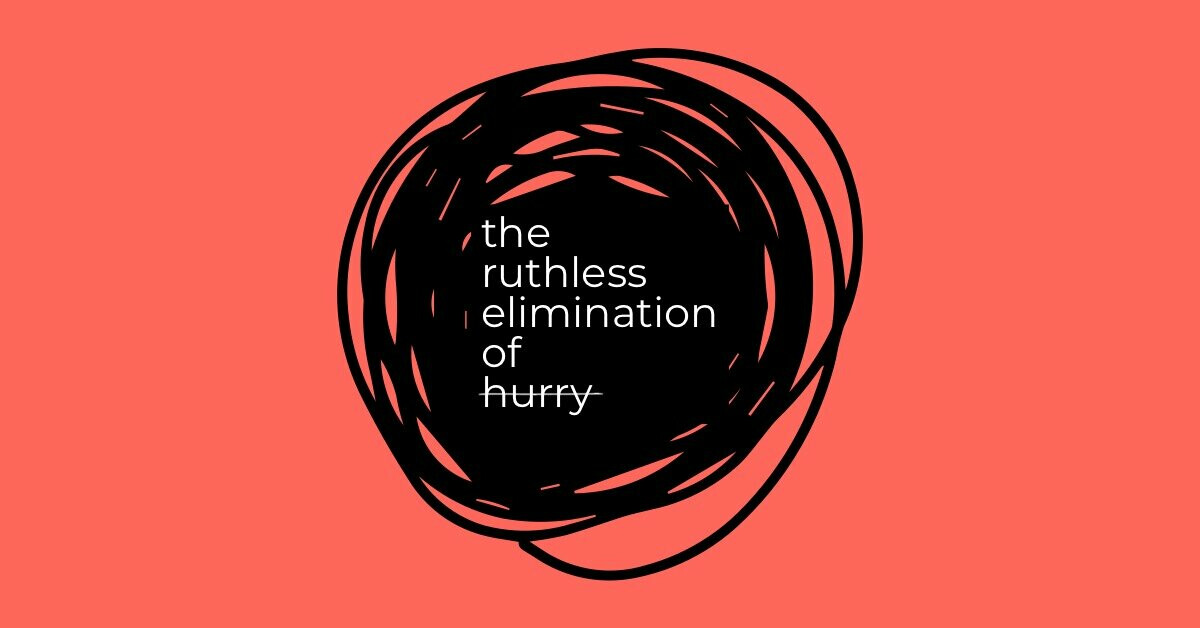 Easter in Christianity is the highlight of our church year. The gatherings, the singing, and being blessed to celebrate the resurrection with brothers and sisters all around the world. It is a privilege afforded to us by Jesus to engage in and embrace the Easter experience.
Easter for followers of Jesus does not end on that Sunday. We are children of the resurrection and Easter is a daily reality for us. As the festivities of the weekend come to a close, we should all ask the question, "what is next for my journey?"
After a season of Lent, I am excited to search out more meaning in my walk with a resurrected Jesus. For me, that is intentionally tackling an elephant in my life, the relentlessness of hurry.
I get it, we are all busy. Some of us cant remember the last time we had a break or extra time to do something enjoyable. The busyness of life can rob us of our spiritual, physical, and emotional well-being. Hurry can be
The lesson I am taking away from the Lenten season is to pursue more margin in my life, to push back against the whirlwind of endless perceived important things. We call that hurry sickness. The antidote to this cultural illness is to understand what is "the truly important" and then give yourself permission to have margin in your life.
If this is something you are interested in exploring, I want to encourage you to check out John Mark Comer's study The Ruthless Elimination of Hurry in RightNow Media. In this five-part series, John Mark addresses one of the greatest threats to our spiritual lives: hurry. He shows us that instead of allowing our calendars and screens to control our lives, Jesus offers us a new rhythm of life, overflowing with grace, peace, and beauty.
Here is a trailer for the study:
If you don't have a RightNow Media account, you can get one here https://app.rightnowmedia.org/join/CrossroadsChristianChurchGray. It has thousands of Bible studies plus great kid's content. And it is free to you as a gift from Crossroads.
---